Episode is a Ghost theme that allows podcasters to create a fully functional website, complete with membership features, to give listeners a way to support their work directly.  In addition to being fully responsive and styled, it comes with a few optional bells and whistles that are explained below.
Styles

The look and feel of your site can be easily adjusted to fit your brand and voice by choosing from a "Wide" or "Narrow" style in Settings > Design > Sitewide.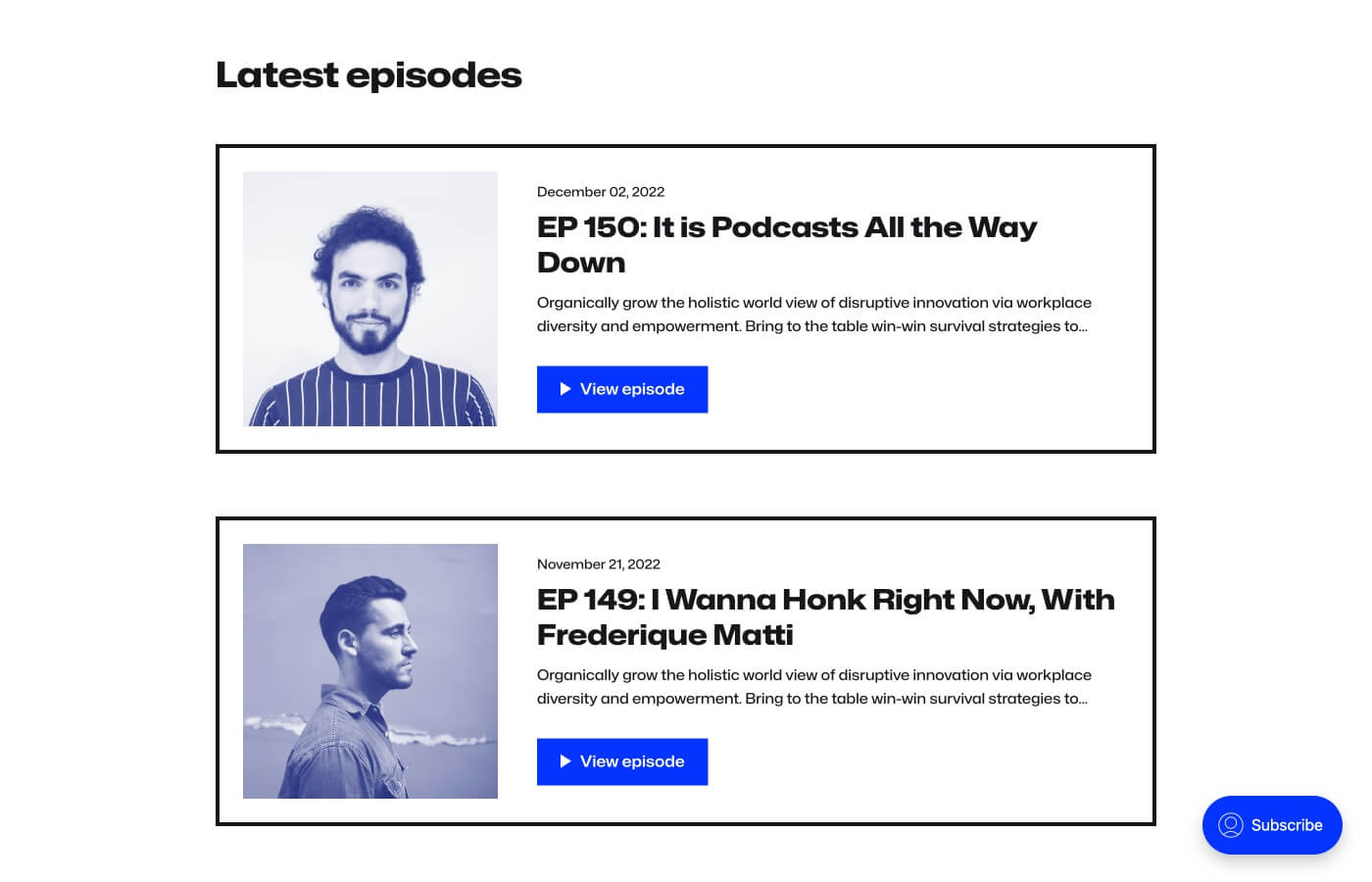 Background color
You can set any background color for your site. Once chosen, your text color will adapt automagically to optimize your content for readability ✨
Podcast services
Help your visitors start listening by showcasing links to your podcast on popular platforms like Apple Podcasts, Google Podcasts, and Spotify by adding links in  Settings > Design > Homepage.